Been a while since I've written, blah, blah. If you've been one of my followers for long enough, you know the drill. Balancing time these days is my Everest. Infant Son, Day Job, WIP, Editing on Release #3, Shopping Way Too Much on JTV.
Thank goodness I watched Season 3 of Downton Abbey online while it aired in the UK.
All right, so for my little Tickler Tuesday, I thought I'd give you a tickle of the new release, due out... oh, how does March 1 sound? Awesome.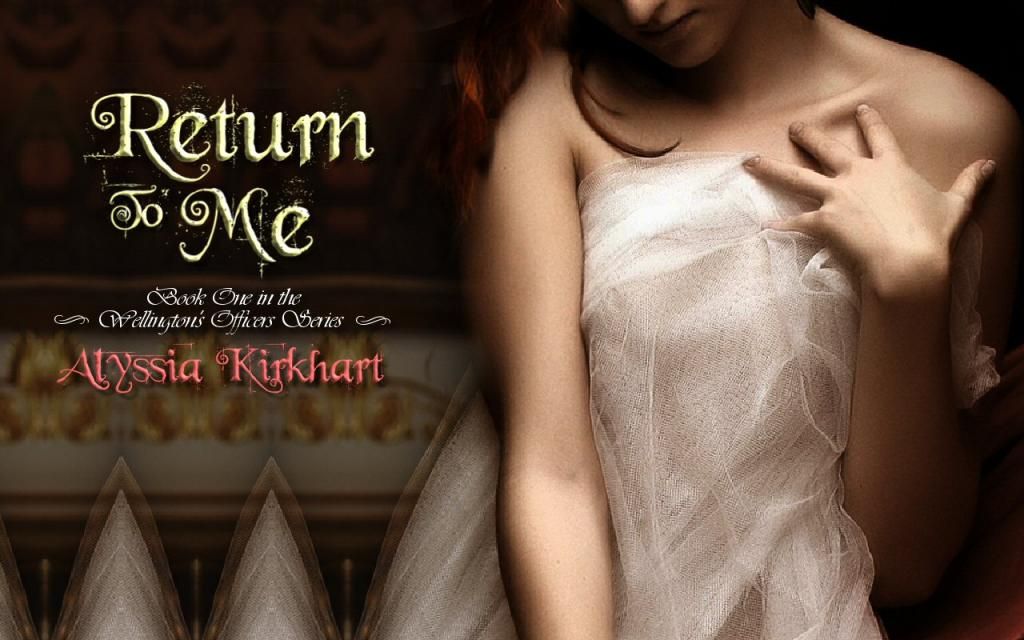 A young lady determined to follow her heart…
As the only daughter of Hampshire's wealthiest landowner, Evangeline Hartford has grown up with the world at her fingertips: beautiful dresses, a top-notch education, and popularity among her peers. So, when she marries the son of a stableman on a whim of juvenile spontaneity, her father's quick and precise retaliation comes as no surprise. He sends the lad into the army on a bought commission, simultaneously shuffling his only daughter deep into the country to live with her recluse relations.
A man bent on repossessing what was taken from him…
When Chase Elliott was thrust into His Majesty's service, he convinced himself he'd never survive to lay eyes on the bride he'd left behind. But survive, he has, and he returns to England a decorated major, his sole purpose to retrieve his long lost wife. As expected, he finds her among the crème de le crème of society. What he doesn't expect, however, is to find her engaged to another man.
A burning want neither can deny…
Old habits die hard, and Eva hasn't forgotten the passion she and Chase once shared. In a moment of weakness, she makes him a daring proposition. Only, it's not the declaration of love he'd hoped for. He wants marriage; she wants an affair. Someone's heart stands to be broken. Who will win out in this tangle of lies and secrets, lost love and undeniable desire? Or will both lose everything they ever wanted—a chance at true happiness?
So, it's a bit of a longer blurb than I usually write, but you get the idea. Why this story? Loved the idea of a soldier as a hero. Also, the very real notion of differences in class and upbringing and yet... underneath we are all the same. Flesh and bone. We possess identical baser wants and needs. And you can't help who you fall in love with.
I've yet to pick out a cover; the heroine is a redhead, so something along those lines would fit nicely, I think. The above pics are ones I've created over the course of the novel, as always. Putting faces to the names and personalities has proved a vital commodity to my writing process for as long as I can remember. Betcha my BFF still has notebooks full of the pics we used to cut out of magazines because they fit perfectly to one character or another.
So, what have all of you been up to? How was your holiday? New Year? Get anything especially delicious? Spill!
Peace, Love, and Junior Mints,