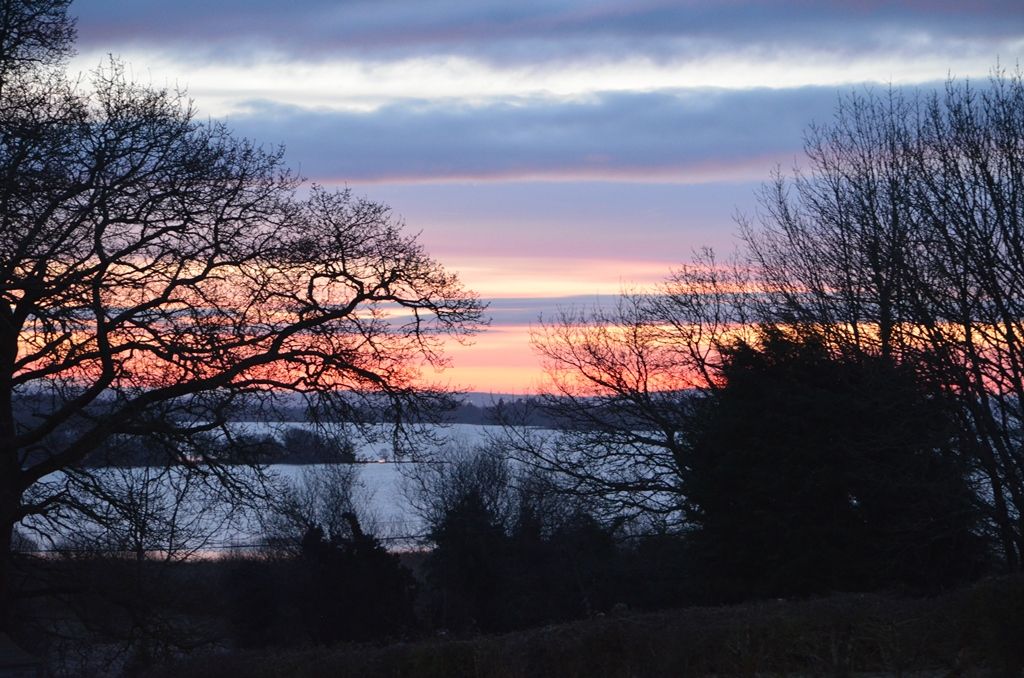 Sunrise Over Lough Derg
Thursday, March 14, 2013
Day 2 Continued...
Know that feeling when you think you know something, you've done the research, looked at history, blogs, forums, maps, etc., all to discover that you were, like, wrong on so many levels it's not even funny? Or maybe you weren't too far off course--this is my situation--but enough off the paved road that you think to yourself, "OK, I'm never trusting <insert elite research tool here> again"? When I decided that our first official day in Ireland would be spent doing the tourist thing and witnessing, with our own eyes, the famous Cliffs of Moher, I imagined trotting off afterwards to a nice little day in Galway. I mean, they're not that far apart, right?
Well. Actually, they're not.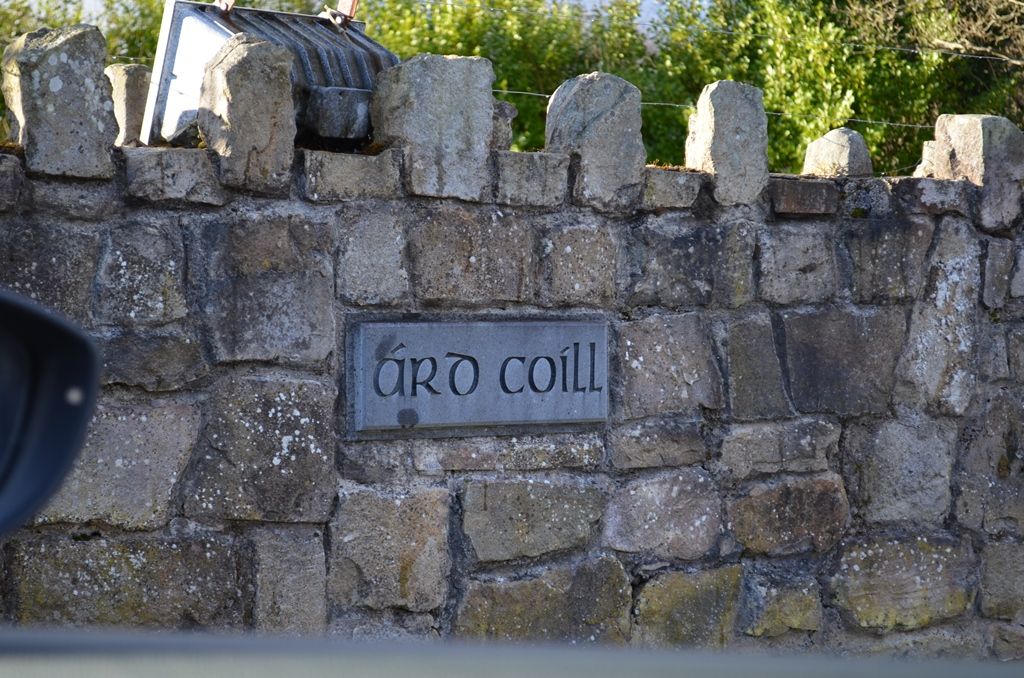 Stone Walls Everywhere
Here's the thing. When one ventures to see the Cliffs, that's pretty much your outing for that day. Why? The journey to them is tedious. At least for us wee Americans it is. Traveling through Ireland reminds me a lot of traveling through South Mississippi. And I don't mean Hattiesburg, folks... I mean, SOUTH Mississippi on Highway 90, where if you mean to stay on one road and get from Ocean Springs to Bay St. Louis, you'll go through 4, maybe 5 little towns before reaching your destination. Only difference here is that the narrow roads wind in and out steep hills, not only slowing your journey but making matters a great deal harder than driving on straight, smooth highway.
All right, so it was kind of funny actually when we finally--finally, finally, finally--reached the signs that said Cliffs of Moher This Way! because we were behind three other rent-a-cars all headed in that same direction. When we could at last see the Atlantic, and I'm certain we were all thinking, "Yay! Hallelujah! You have the camera ready, right? Right??" we came upon an arrowed sign pointing to the right, and so naturally we all eagerly took it.
To a dead end.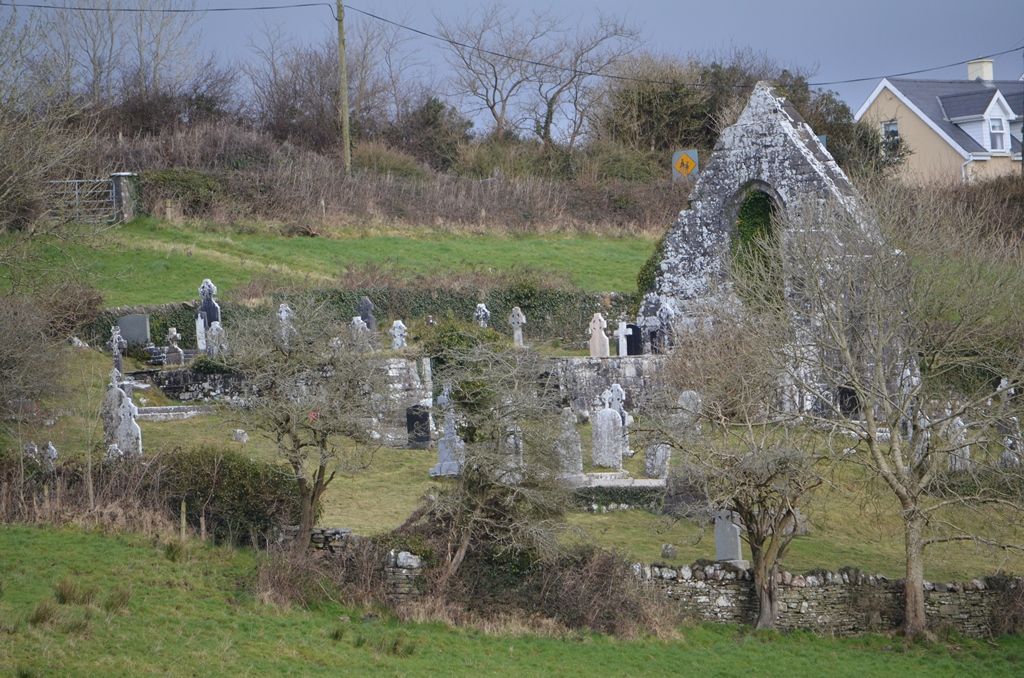 No, we didn't end up in a graveyard, but isn't this cool?
Hilarious as all get-out watching four vehicles attempting to turn around in an area the size of someone's driveway. I'm thinking some Irishman did this sign thing to get a hearty chuckle out of tourists scrambling to see what the Irish regard as, *yawn* "Yeah, yeah, so you're goin' to the cliffs are ya? Have fun with that."
Thank goodness DS was pretty much asleep through this whole thing.
A sigh of relief and 12 euro later and we were actually walking about the steep, steeeeeep incline to the cliffs. As I sit here typing this, I remember cheerfully thinking that it wasn't as cold as I imagined it would be. Sure, it was a little windy. Crisp. Oceany. You know what I mean. It's the Atlantic, right? We expect it to be cold. More walking, more thinking, "Holy cow, I have GOT to start working out. My calves are on fire!" and we reach the top of the right hill where one of the stone towers shoots up from the hill like a mighty bastion overlooking miles upon miles of blue, blue sea.
And now it's cold. Steal your breath windy. Raining. Snowing. Sleeting. Geezum petes, how long were we climbing that hill??
But it was all worth it.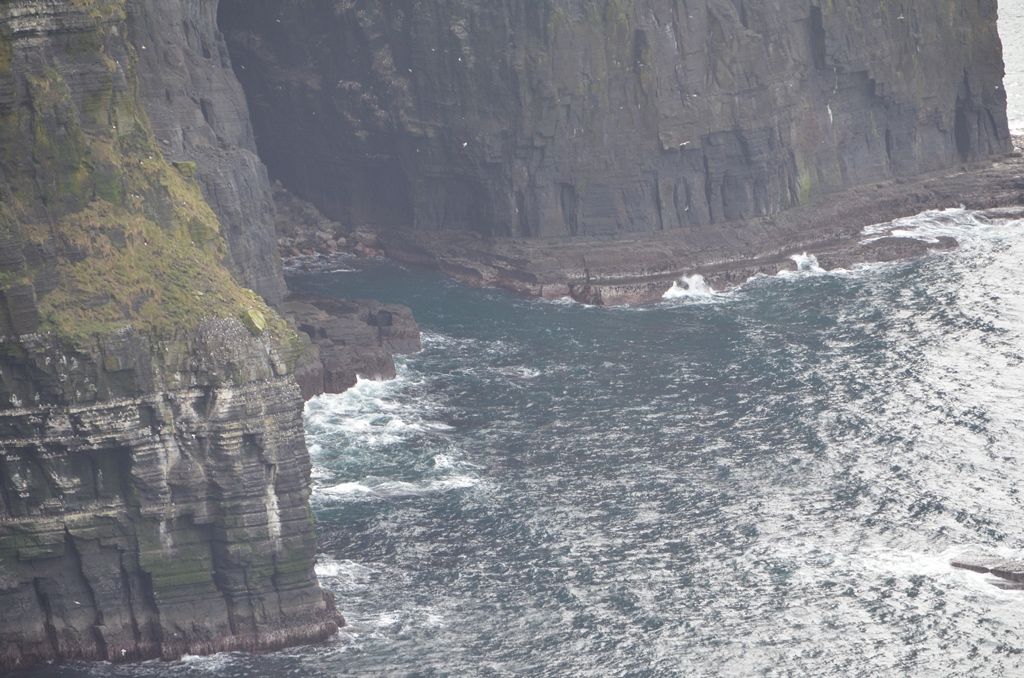 Because, folks, lemme tell ya... when your eyes behold one of God's magnificent natural wonders, if you can look upon it without feeling the hot press of tears behind those same eyes, well, you're a stronger individual than this sentimental fool. As I stared at these wondrous rocks rising from a bed of crashing whitecaps, doubtless rivulets of mascara-laced tears rolling down wind-chapped cheeks, my heart sang one of my most favorite Irish hymns:
Walking all the day
Near tall towers where falcons build their nests
Silver wings they fly,
They know the call for freedom in their breasts,
Saw Black Head against the sky
Where twisted rocks they run down to the sea
Living on your western shore,
Saw summer sun sets, I asked for more,
I stood by your Atlantic Sea,
And I sang a song for Ireland
If you haven't yet heard this by Mary Black or the Dubliners, do yourself a favor and add it to your playlist.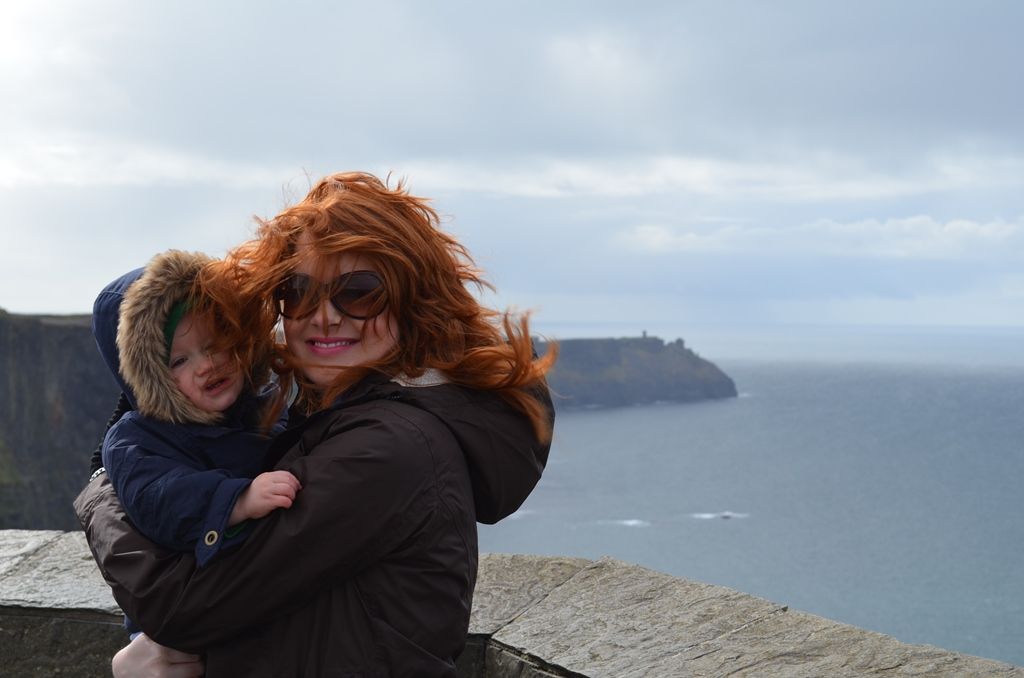 This is all great, Mommy, but when can we eat?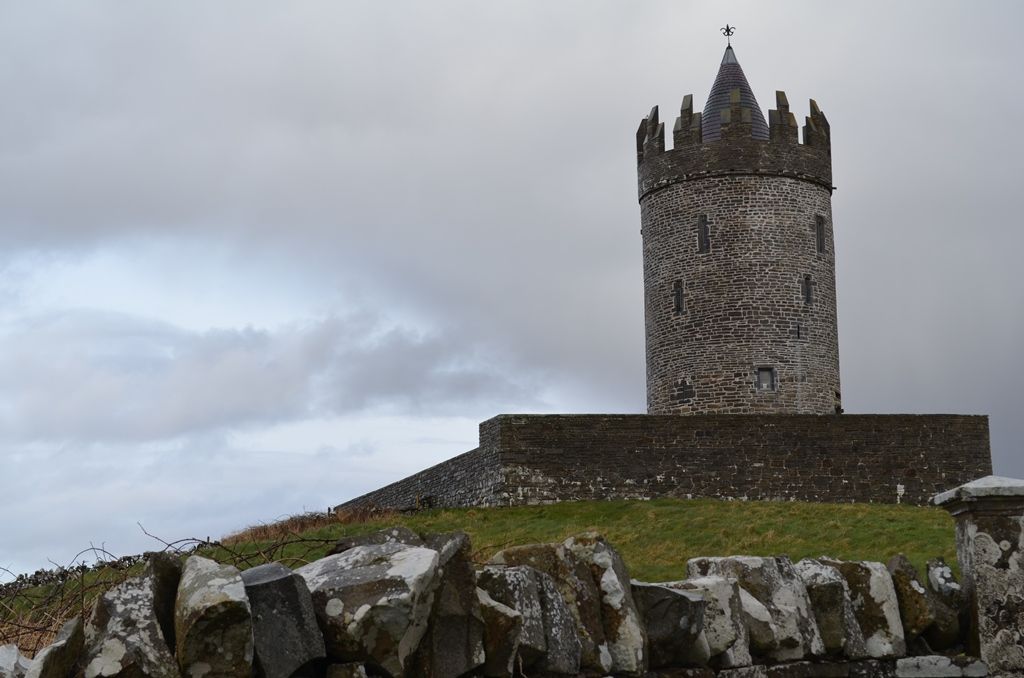 Tower Overlooking the Atlantic
If not for my sweet little one's nose running like a faucet, I might've stayed in that same spot for hours, dreaming up my next book (I've already decided the hero in this one is an Irishman) and listening to the little old man at the bottom of the hill playing penny whistle. And so we picked up a few gifts for family and friends and journeyed to the nearby town of Doolin for food--cottage pie... deeeeelish--and a little more sightseeing before stopping at a local supermarket, where you have to RENT shopping carts! Ha! And finally heading back to our warm Mountshannon cottage.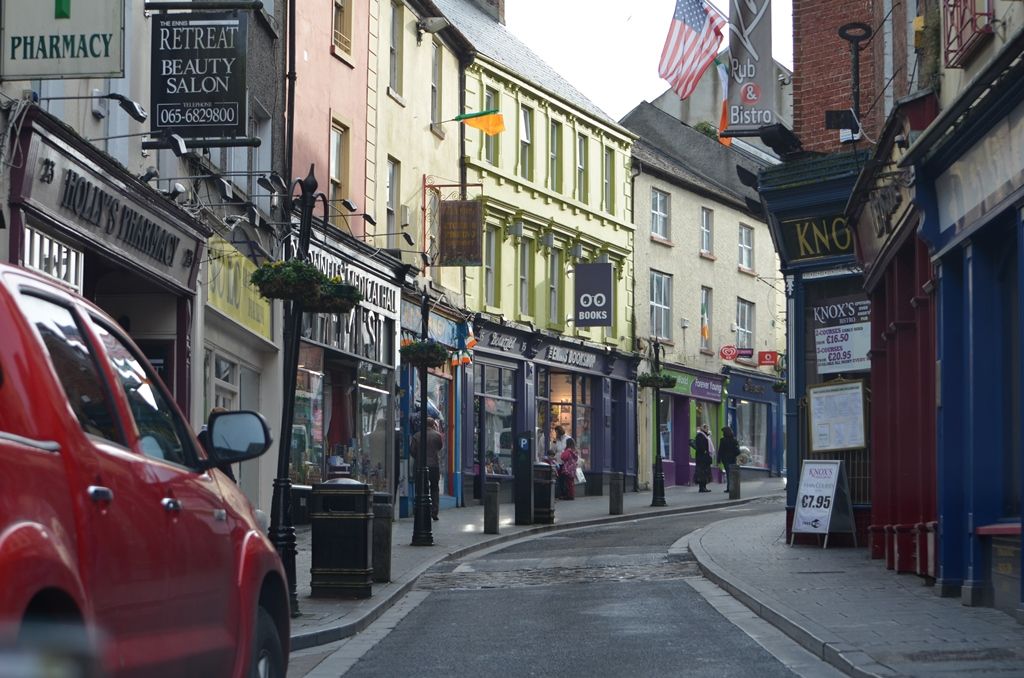 Ennis Town Centre
Before eating and settling in for the evening, DH spoke with the owner about land and house rates.
DH & DS having a laugh at a local graveyard.
Is that weird?
Peace, Love, and Junior Mints,